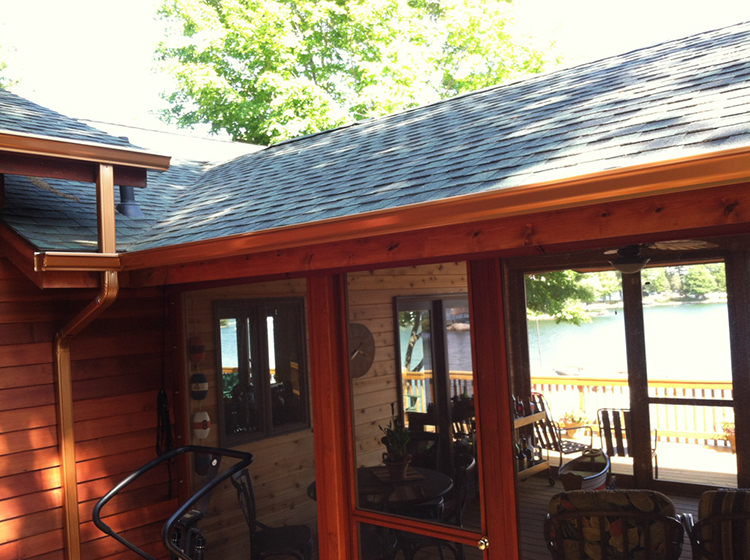 Nothing can make a home look more beautiful and dramatic than adding the beauty of copper rain gutters. Seamless copper rain gutters are the best and most attractive addition to a any home or office building. We have extensive experience in installing all types of custom seamless copper rain gutters. We manufacture the gutters right at the job site customizing the fit to the exact lengths needed.
Seamless Copper Gutters are available in 5″ traditional Crown style or in 5″ or 6″ Half Round. Copper rain gutters are designed and built to last a lifetime. Since copper gutters are highly resistant to salt and airborne pollutants, copper is a popular choice. One of the aspects of this rain gutter is the copper quickly begins to oxidize and forms a much desired patina look. This earthen toned marbling is classic to many types of architecture. This natural oxidation will occur quickly, after exposure to the elements.
Call Tyler Putnam at 315-482-9409 or 315-783-3354 for a free copper seamless gutter estimate today!
View A Gallery Of Copper Gutters We've Installed Below
Mouse over the photo and arrows will appear to scroll through the gallery.