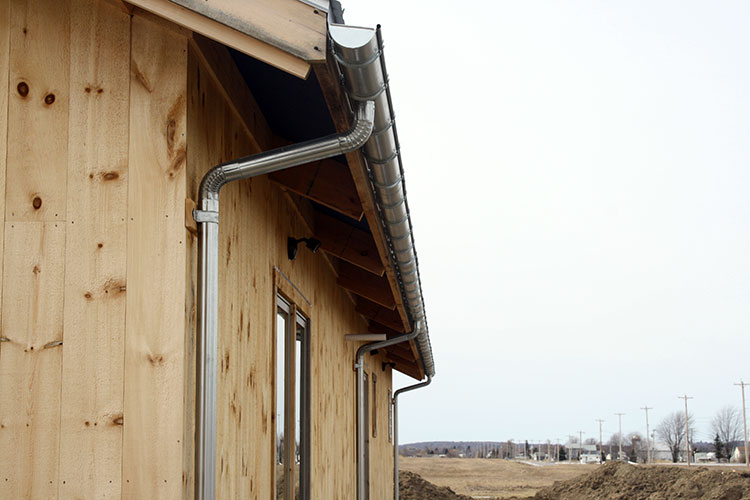 Half-round gutters offer a classic, stylish architectural detail for your home or business. Half-round gutters are available in 5″ or 6″ galvanized, aluminum or copper with a tremendous variety of installation options. Our half-round rain gutter systems provide an extra design element to your home, especially if your home has historical significance. Half-round gutters cost more than traditional K-Style, however there's no debate that they add character to a gutter system.
Contact Putnam Construction about installing a Half-Round Gutter System that is architecturally beautiful on your home or business. Recreate the elegance and craftmanship of an earlier era – with all of the advantages of modern roll-forming technology!
View A Gallery Of Half-Round Gutters We've Installed Below
Mouse over the photo and arrows will appear to scroll through the gallery.